Such a fun summer afternoon documenting three busy boys who love to play Gaga, bounce and fly - indoors! After some lollipops and casual family portraits, we wrapped up our time together at their favorite Scarsdale playground. See their story.
From backyard basketball to homemade brownies, this sweet family made the most of every moment on a sunny spring morning at their beautiful and bright home in lower Westchester. See their story.
A typical Saturday afternoon with this sweet and loving bunch creating moments that consisted of Legos, card games, a mountain of stuffed animals and endless hugs. See their story.
Holiday time with a stylish bunch who spent their afternoon with art projects, Playdoh, feedings and a game of Ring around the Rosie with extended family. Documenting this Family was truly a beautiful afternoon. See their story.
A humid and overcast Spring day was spent with this lovely family in southern Westchester hanging around the house, which was ordinary and extraordinary at the same time. I documented these very busy sisters as they kept their mom and dad on their toes, moving from activity to activity. See their story.
Newborn Sessions
The birth of a child is filled with so much joy and wonder that it deserves documentation. My Newborn Sessions beautifully capture the intimate moments of early parenthood with your baby. These photographs will mark the beginning of your baby's story, a precious time you will never want to forget.
A very special session with a couple who couldn't be more grateful to embrace life with their first child. We spent the day in their Harlem apartment as I documented their deep love for one another and their 3-week-old baby girl. See their story.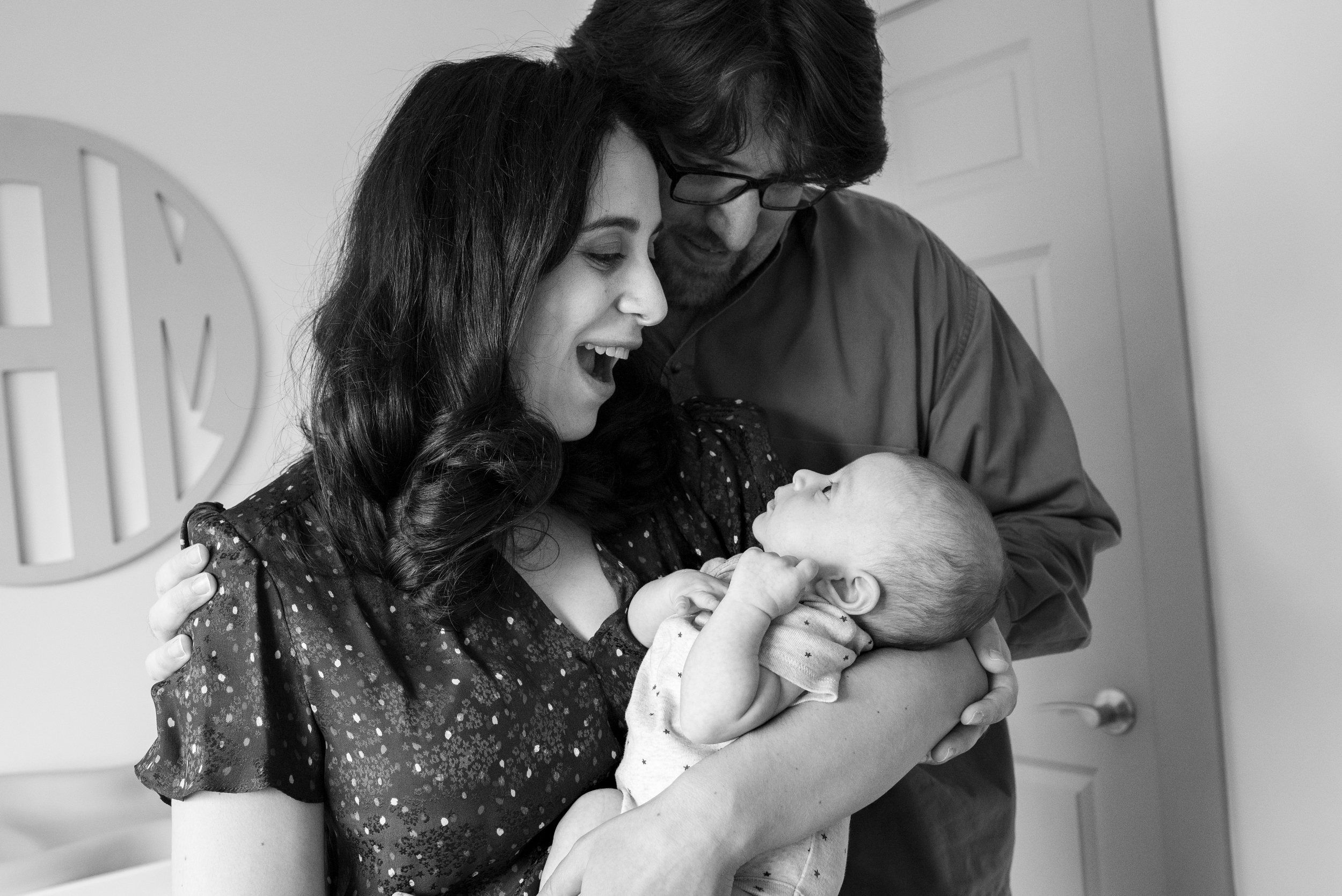 I loved capturing this sweet guy and his enamored parents who were filled with awe and nonstop smiles. The afternoon produced a set of photos that this family will treasure for a lifetime. See their story.
Presenting Little Miss Sunshine
Just a few days old, this precious little girl was surrounded by curious siblings who couldn't get enough of her. Capturing these new moments created a collection of photographs that this beautiful Scarsdale family will look back to time and time again as this little one grows. See their story.
Say hello! Drop me a note if you'd like information about my pricing and packages or to schedule your session today.